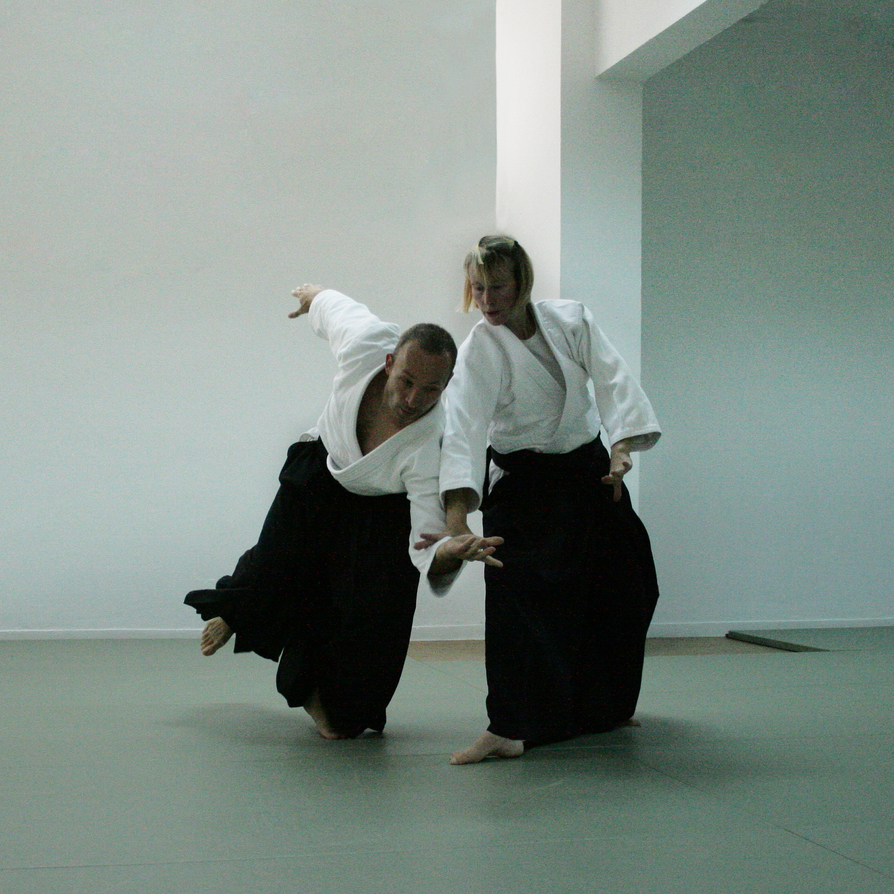 JANET CLIFT started Aikido at the age of thirteen in her local club in Chester, Northern England, with Steve Parr Sensei. Shortly thereafter she also started training in Liverpool with Terry Ezra sensei. Being based in Chester where the British Aikido Federation summer schools are held each year, she attended summer camps from a young age with the Shihan who taught there. At the age of 18 she moved briefly to Oxford and then London in order to train under the direction of Minoru Kanetsuka Sensei, the technical director of the British Aikido Federation.
After two years in London she moved to Tokyo, Japan to train at Aikikai Hombu dojo, the Aikikai headquarters. Living in close proximity to the Aikikai allowed for more training and less travelling so she was able to attend the classes of the legendary Shihan who were active at that time, Yamaguchi Sensei, Arikawa Sensei, Osawa Sensei, and of course Kisshomaru Ueshiba.
Her training partners were the uchi-deshi of the time, now senior teachers at Hombu dojo, such as Sugawara-sensei, Kobayashi-sensei, Kuribayashi-sensei, and Kanazawa-sensei.
After 4 years of full time training at Hombu-dojo she moved to San Diego, USA, to train with Mr T. K Chiba-sensei where she trained intensively with weapons and in Zen meditation, areas on which Chiba-sensei puts particular emphasis.
In 1994 She was awarded Yondan (4th Dan) and returned to England to open a dojo in her hometown. During this time she started traveling to mainland Europe to teach seminars. In 1997 she moved to Greece after having visited Athens several times to teach and train.
She is regularly invited to teach seminars around Europe.